Dear readers,
I know its been a long time since i last posted but since I'm on holiday now and this would actually be a good early birthday present, so here I am to share a lil something..=)
As we all know Johnnie Walker is the world's leading Scotch Whisky and the number one whisky in Malaysia. They have also been the global partner of Formula One team VMM since 2005 for the similar values of innovation, winning and leadership. JW brings the energy and glamour of the pulsating Brazil GP to the Black Circuit Lounge for a high-flying Formula One lifestyle experience.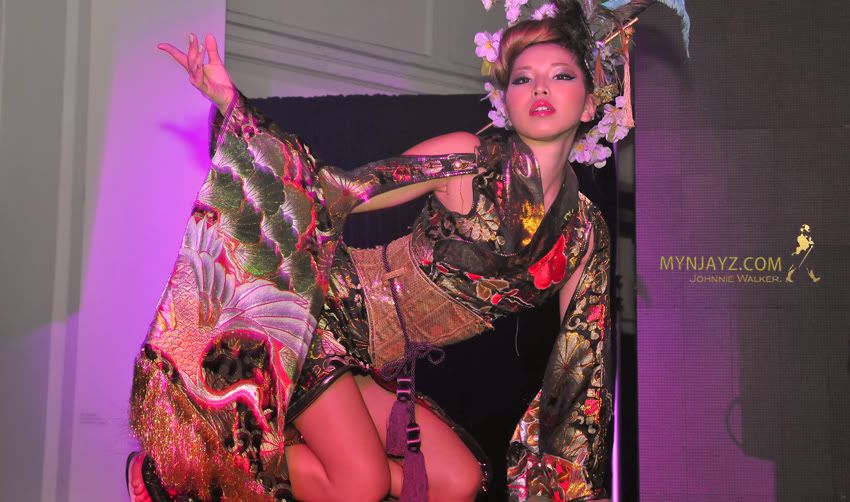 Even though I do not watch F1 that often anymore but energy and glamour is what keeps me going on a daily basis. The reason why i feel i would match the style and sophistication of Johnnie Walker with the energy and glamour of Brazil is because I strive for perfection in everything I do, I do not compromise on the clothes and shoes that I put on, and I'm very determine in achieving my dreams and celebrate with a bottle of champagne. =)
Believe it or not, black has always been my first choice for dresses. If i had a choice on how i would dress for the Johnnie Walker it would be with a little black dress just like Audrey Hepburn style and pair it off with my lovely Guess lace peep toe's
We gotta look as good as we can just how these F1 cars look stunning even on the move.
dont you agree they look just incredible..
a girl can dream to look as stunning..=)
With that we have to Step inside the Black Circuit Lounge with Johnnie Walker for an inside access into the style and sophistication of the world of Formula 1.
As we all know, Johnnie Walker's motto is "Keep Walking", I personally think that Thanuja Ananthan epitomizes the meaning of those 2 words not solely because she was crowned Miss Malaysia 2009 but she live up to her words in saving animals as the ambassador of PETA Malaysia and also not supporting animal tested or produced products for her glamorous looks. She also personally help me gain more confidence during my training as a finalist in Miss Malaysia World 2011. Being first in the line up was not an easy task but she kept giving words of encouragement to keep me going.
She looking fab at Michael Kors store opening and quoted
"
faux snake skin Micheal Kors clutch..EVERYONE can still look like a million dollar fashionista and NOT KILL!!!"
So who's your role model? Just answer in the comment box the question below
Name a Malaysian public personality who you think epitomizes the meaning of "Keep Walking" and in 75 words or less, describe how this person inspires you on your own journey of personal progress and determination.
The best answer will be spotted by Johnnie Walker and you stand a chance to win exclusive passes to the JOHNNIE WALKER Black Circuit Lounge- Brazil Party.
So comment if you want to party like these people.